Download an address book (CSV file). (Best – Download to Desktop.)
Under "Address book export" , Click "Export to CSV File".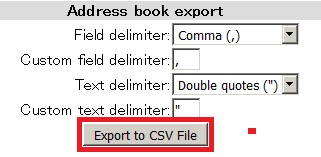 This will create a .CSV file in selected dir / Desktop.
Login to RoundCube.
Select "Address Book".


Click on "Browse…"  and select the address book (CSV file) that you downloaded earlier and then click "Import".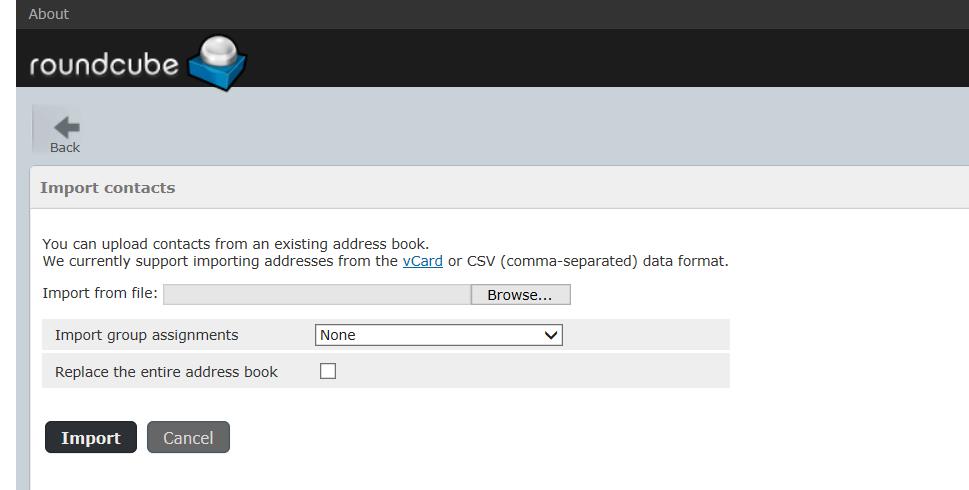 You should see the contacts imported successfully and skipped.
Click "Done".
Review the list of contacts.